Manufacture and sale of Complete Hydraulic Systems
Complete Hydraulic Systems
With our high level of technical expertise in the engineering and manufacturing of hydraulic power units and cylinders, HPS HYDROPNEU products are used in many different areas. Our systems work efficiently and reliably in various industrial fields.
HPS HYDROPNEU designs and constructs complete hydraulic systems for complex tasks, consisting of: Hydraulic Cylinders; Hydraulic Power Units; Piping; Electrical / electronic control
For all systems we use high quality hydraulic cylinders in combination with reliable power units. All components are optimally adjusted to each other.
WHATEVER YOU WANT TO MOVE HYDRAULICALLY, WE WILL WORK OUT THE PERFECT SOLUTION.
SERVICE:
We will be happy to advise you on the design for your specific application.
On request, we carry out an installation on site with subsequent hydraulic commissioning.
Please do not hesitate to call us at + 49 (0) 711 / 34 29 99-0
See our products
Catalog
You will be redirected to the global GVCN 3Ds.
If it is an existing cylinder replacement, please send a request to hps@hpsinternational.com or contact your sales representative.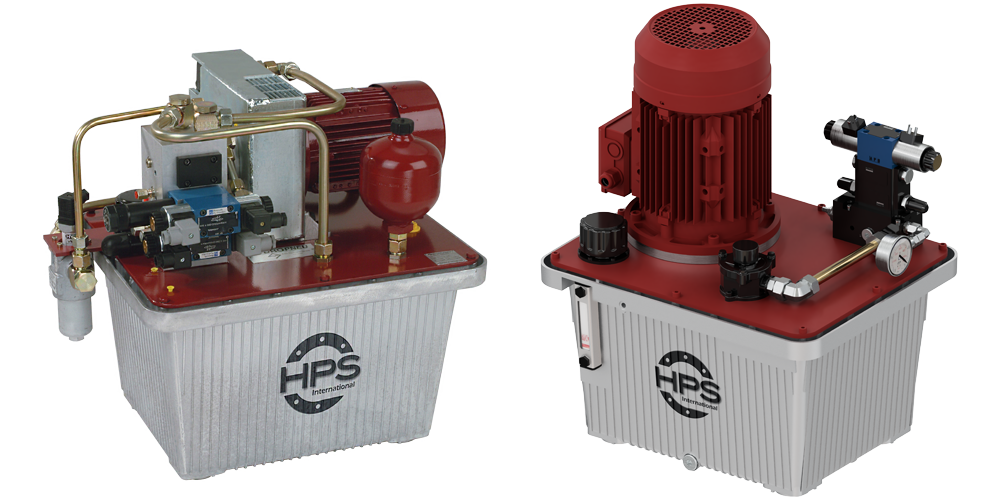 Hydraulic Power Units
HPS HYDROPNEU's engineers design and build hydraulic power and control units which, in combination with the company's cylinders, complete your hydraulic equipment.
From good value standardized compact unit KA series and our user-specific BA series to the complete hydraulic system, we offer our customers tailor-made solutions for every requirement. Based on years of experience, high standards of performance and the associated position among the leading manufacturers in the market HPS HYDROPNEU's power units meet the highest standards of quality and reliability.
High-quality hydraulic cylinders and power units are created to meet the requirements and wishes of our customers. True to the concept of "everything from one source" every single component is tuned and operated to its greatest efficiency.
See our products